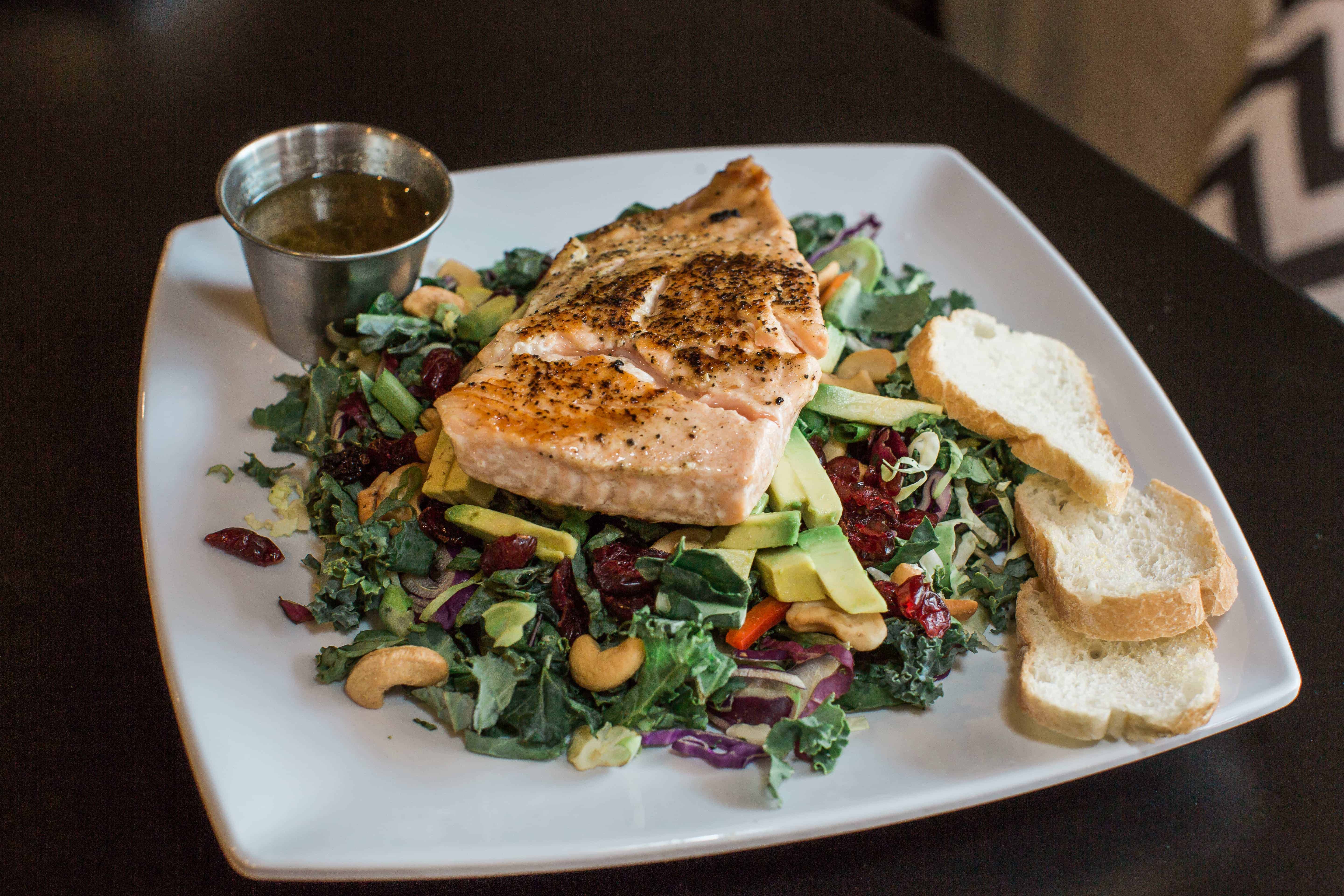 Nola Meets Oxford
Tallahatchie Gourmet, a popular New Albany spot, has expanded to Oxford.
---
BY CHRISTINA STUEBE
PHOTOS BY ANN MARIE WYATT
Angele Mueller began serving New Orleans-inspired cuisine in New Albany in 2002. Since then, Tallahatchie Gourmet has become a staple of the small, historic community.
Mueller began her business in New Albany with catering. The original location housed a large kitchen and two small tables for to-go orders. As the business grew, she needed to expand. Tallahatchie Gourmet moved to Main Street in downtown New Albany in 2009 and it's been there ever since.
But it didn't stop there. The restaurant has grown so much in popularity that Mueller opened a second location in Oxford on the Square.
The self-taught chef began her culinary journey by cooking at her church, which evolved into catering requests. Mueller, a New Orleans native and Ole Miss alumna, developed the recipes herself.
"I've always liked New Orleans food and entertaining, so it just made sense to open a restaurant," she says. 
Located on Van Buren under Neilson's Department Store, Tallahatchie Gourmet officially opened its doors in late April, just before Double Decker Art Festival weekend.
"I've always kind of looked for a place in Oxford because I used to live here and I still have a lot of catering business here," Mueller says.
"When this space became available, I looked at it and knew it would work."
Business has already been booming. The lunch crowd has been steady, ordering her signature dishes including homemade chicken salad, oyster and shrimp po'boys and daily meat and veggie specials. The dinner menu is a little more expansive, offering New Orleans flair with Pan-Seared Salmon, a Fried Seafood Platter and Charles' Famous Pasta Bienville topped with shrimp, crawfish and creole sausage.
And the menu will constantly change to give customers something new.
"We're trying to do a seasonal menu based on local produce, which we use as much as we can," Mueller says.
The décor is similar to the New Albany location that can best be described as casual fine dining. Local art surrounds custom-made benches to create an atmosphere for both dining and entertainment.  Since the restaurant already including a stage area, Mueller is incorporating live music several nights a week, the first being a jazz band.
During the afternoons, the stage area will be available for private parties and groups that wish you utilize the space for everything from meetings to bridge games.
Mueller has brought along one of the best in town to help run the restaurant. Nancy Nations of Nations Best Catering, will serve as manager and brings more than 20 years of restaurant business experience with her.
"I've known Angele for years and we've always worked well together. She called me and I couldn't say no," Nations says. "We worked together since February and we're having a ball."
Nations said it is an exciting time to be part of the culinary scene in Oxford.
"We have a prime location that we're lucky to have. Will and Patty Lewis have been so accommodating and so helpful in remodeling the building and we couldn't have done it without them," Nations says.
Lewis, owner of Neilson's Department Store and the space where Tallahatchie Gourmet is now located, felt the space was a perfect fit for Mueller and her staff.
"We felt that Tallahatchie Gourmet would fill a niche in the Oxford Square restaurant scene and the feedback I have received has been favorable," Lewis says. "To be able to take care of the Double Decker crowd without closing the door is quite a feat.
"I wish them every success and have confidence in the management who are experience in the business, which is important."
Thus far, Tallahatchie Gourmet has been met with overwhelming support in their new location.
"It's been unbelievable," Nations says. "We appreciate everyone's patience and feedback while we're still figuring everything out and we're always open for suggestions or special requests."
Some of those special requests are homemade casseroles. Tallahatchie Gourmet keeps several frozen lasagnas, chicken and spinach enchilada casseroles and poppyseed chicken casseroles in a variety of sizes ready for purchase.
The restaurant opens daily at 10 a.m. and begins serving lunch from 11 a.m. to 2 p.m. Each day, Happy Hour will begin at 4 p.m. with a full-service bar and dinner will be served until 9 p.m.
"It's all been kind of crazy," Mueller says. "Getting this second location open has been a lot of work. I love it or I wouldn't do it."
For more information, visit tallahatchiegourmet.com.
Owner, Angele Mueller welcoming customers to her newly opened restaurant on the Oxford Square.