Recommendations from Lyn Roberts, General Manager, Square Books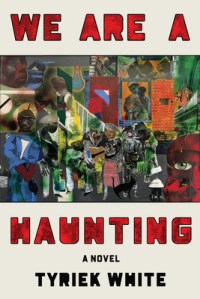 We are a Haunting
By Tyriek White
A recent graduate from the MFA program at the Univeristy of Mississippi, Tyriek White's debut novel has been called astonishing by Kiese Laymon.  
A poignant debut for readers of Jesmyn Ward and Jamel Brinkley, We Are a Haunting follows three generations of a working class family and their inherited ghosts: a story of hope and transformation. 
A supernatural family saga, a searing social critique, and a lyrical and potent account of displaced lives, We Are a Haunting unravels the threads connecting the past, present, and future, and depicts the palpable, breathing essence of the neglected corridors of a pulsing city with pathos and poise.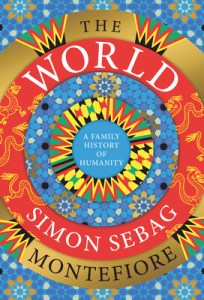 The World: A Family History of Humanity
By Simon Sebag Montefiore
From the New York Times best-selling author of The Romanovs [comes] a magisterial world history unlike any other that tells the story of humanity through the one thing we all have in common: families.
Around 950,000 years ago, a family of five walked along the beach and left behind the oldest family footprints ever discovered. For award-winning historian Simon Sebag Montefiore, these poignant, familiar fossils serve as an inspiration for a new kind of world history, one that is genuinely global, spans all eras and all continents, and focuses on the family ties that connect every one of us.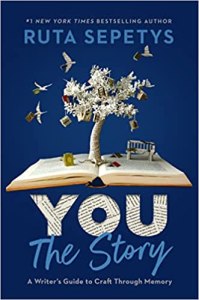 You: The Story: A Writer's Guide to Craft through Memory
By Ruta Sepetys
Ruta Sepetys is known for creating vivid characters and harrowing plots. After five award-winning works of historical fiction and countless hours of meticulous research, she can affirm that the secret to strong writing is embedded within your life experience.
You: The Story is a powerful how-to book for aspiring writers that encourages you to look inward and excavate your own memories in order to discover the authentic voices and compelling details that are waiting to be put on the page. Masterfully weaving in humorous and heartfelt stories from her own life that illustrate an aspect of the craft of writing (such as plot, character development or dialogue), Sepetys then inspires readers with a series of writing prompts and exercises.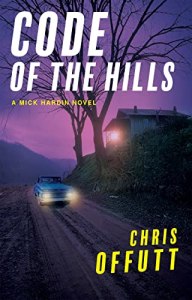 Code of the Hills
By Chris Offutt
In this blistering return to Chris Offutt's acclaimed crime series, Mick Hardin is tested like never before as familial allegiances and old wounds collide, threatening to destroy everything he loves. Master storyteller and award-winning author Chris Offutt's latest book, Code of the Hills, is a dark, witty, and propulsive thriller of murder and secrets in a town where little is as it seems.
Code of the Hills is a harrowing novel of family—of what we're willing to do to protect and avenge the ones we love.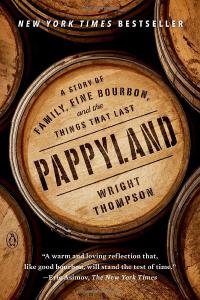 Pappyland: A Story of Family, Fine Bourbon, and the Things That Last
By Wright Thompson
In time for Father's Day, Wright Thompson's Pappyland is available in paperback. 
More than a story of a famed bourbon, Pappyland is the story of how Julian Van Winkle III, the caretaker of the most coveted cult Kentucky Bourbon whiskey in the world, fought to protect his family's heritage and preserve the taste of his forebears, in a world where authenticity, like his product, is in very short supply. 
In writing this story Wright learned not only about great bourbon but about complicated legacies and the rewards of honoring your people and your craft—lessons that he couldn't help but apply to his own work and life.
Nature's Messenger: Mark Catesby and His Adventures in a New World
By Patrick Dean
A dynamic and fresh exploration of the naturalist Mark Catesby—who predated John James Audubon by nearly a century— and his influence on how we understand American wildlife.
In Nature's Messenger, acclaimed writer Patrick Dean follows Catesby from his youth as a landed gentleman in rural England to his early work as a naturalist and his adventurous travels. A pioneer in many ways, Catesby's careful attention to the knowledge of non-Europeans in America—the enslaved Africans and Native Americans who had their own sources of food and medicine from nature—set him apart from others of his time. 
Intensively researched and thrillingly told, Nature's Messenger will thrill fans of exploration and early American history as well as appealing to birdwatchers, botanists, and anyone fascinated by the natural world.