Recommendations from LYN ROBERTS
General Manager, Square Books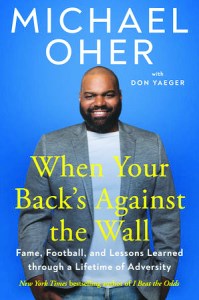 When your back's against the wall: Fame, Football, and Lessons Learned through a lifetime of adversity
By Michael Oher with Don Yaeger
Millions of people became part of Michael Oher's story when they watched a version of him on the big screen in The Blind Side; read his memoir, I Beat the Odds; His story of overcoming the toughest of odds serves as their hope. In When Your Back's Against the Wall, he offers encouragement and shows readers how to get back up—again, and again, and again.
The Mississippi Football Book 
Edited by Rick Cleveland and Neil White
Edited by award-winning sportswriter Rick Cleveland and best-selling author Neil White, The Mississippi Football Book  includes 100+ profiles of players, coaches, and teams. "If you are a Mississippi football fan — no matter which team you pull for — this book is for you." – Archie Manning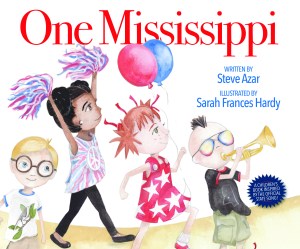 ONE MISSISSIPPI
By Steve Azar with illustrations by Sarah Frances Hardy
Based on the lyrics of the new official state song of Mississippi, written by award winning country musician Steve Azar and illustrated by award winning children's author and illustrator, Oxonian Sarah Frances Hardy, One Mississippi, celebrates our state and all who call it home.
Things Have Changed: What Every Parent (and Educator) Should Know About the Student Mental Health and Substance Misuse Crisis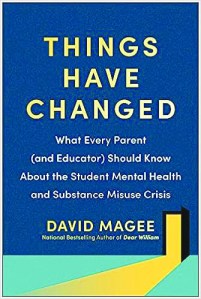 By David Magee
From the author of Dear William: A Father's Memoir of Addiction, Recovery, Love and Loss, THINGS HAVE CHANGED  offers a clear road map for navigating painful struggles that many young people face, including mental health issues, substance abuse, and more. Award-winning author, student wellbeing activist, and creator of The William Magee Institute for Student Wellbeing at the University of Mississippi, David Magee offers guidance on raising teens amid increasingly common challenges.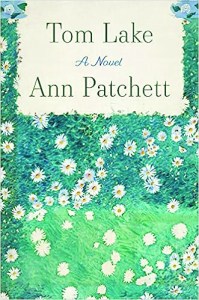 TOM LAKE, A Novel
By Ann Patchett
Tom Lake is a meditation on youthful love, married love, and the lives parents have led before their children were born. Both hopeful and elegiac, it explores what it means to be happy even when the world is falling apart. As in all of her novels, Ann Patchett combines compelling narrative artistry with piercing insights into family dynamics.
Highways and Heartaches: How Ricky Skaggs, Marty Stuart, and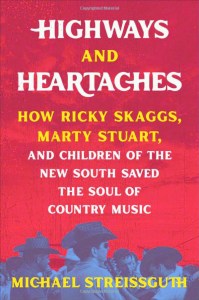 Children of the New South Saved the Soul of Country Music
By Michael Streissguth
Highways and Heartaches takes readers on the rural circuit Skaggs and Stuart traveled, where an acoustic sound first assembled by masters such as Bill Monroe, Earl Scruggs, and Mother Maybelle Carter ruled the day.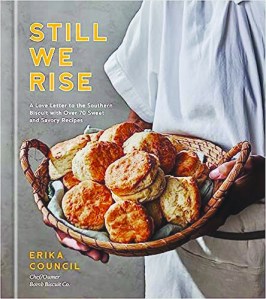 Still We Rise: A Love Letter to the Southern Biscuit with Over 70 Sweet and Savory Recipes
By Erika Council
'Still We Rise' is a tribute to the glories of flour, butter and buttermilk baked tall, tender and flaky. Erika Council is the founder and head baker of the renowned Bomb Biscuit Company in Atlanta.
Crook Manifesto
By Colson Whitehead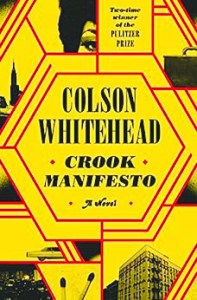 The two-time Pulitzer Prize winner and bestselling author of Harlem Shuffle continues his Harlem saga in a powerful and hugely-entertaining novel that summons 1970s New York in all its seedy glory.