Many Oxfordians are known for greatness – both present and in the past. These are just a few of the people to know that have called Oxford home. 
Jim Dees: Thacker Mountain
Jim Dees an author, editor, and host of Thacker Mountain Radio Hour on Mississippi Public Broadcasting since 2000. Dees was a reporter for The Oxford Eagle and is the author of The Statue and The Fury, which won the 2017 Independent Publishers Association's Bronze award for best nonfiction in the South.
William Faulkner
William Faulkner was a Mississippi-born American novelist and short-story writer who is known as one of the greatest writers of the 20th century. Faulkner started writing his short stories and novels growing up on a farm in Oxford, MS. He was awarded the 1949 Nobel Prize for literature, won two Pulitzers, and two National Book Awards as well.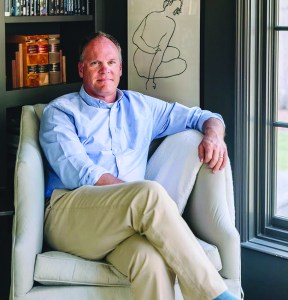 David Magee
David Magee is creator and director of operations of the William Magee Institute for student Wellbeing and the University of Mississippi, and a National Recovery Advisor for the Integrative Life Network. He speaks nationwide in schools and universities, discussing with students and parents about mental health and substance misuse challenges and solutions.
John T. Edge
John T. Edge is the author and editor for more than a dozen books and directs the Southern Foodways Alliance at the University of Mississippi. Edge has been an Oxford American columnist and contributes the monthly "United Tastes" column to the New York Times, as well as a restaurant column to Garden & Gun. His book The Potlikker Papers: A Food History of the Modern South was named best book of 2017 by Publisher's Weekly.
Tim Phillips
Tim Phillips is the Associate Broker for Crye-Leike Oxford Real Estate and was the Realtor of the Year voted on by the North Central Mississippi Board of Realtors. He was a part- owner of The Oxford Eagle for 35 years and was the co-publisher of The Eagle from 2005 – 2016. Tim is a lifelong resident of Oxford and Lafayette County.
Sam Haskell
Emmy award winning producer and president of Magnolia Hills Productions. Most recently he produced Dolly Parton's Christmas Special and The Waltons Thanksgiving. He is a graduate of Ole Miss and married to Mary Donnelly-Haskell.
Elizabeth Heiskel
She owns Elizabeth Heiskell Catering. She is a food contributor for The Today Show and has appeared as a judge on Food Network's The Kitchen and on Chopped. She is the author of three best selling cook books: "What Can I Bring," "The Southern Living Party Cook Book," and "Come On Over."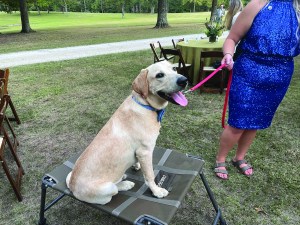 Juice Kiffin
Coach Lane Kiffin's labrador retriever (from Wildrose Kennels) has over 43,0000 twitter followers and has become the unofficial mascot of Ole Miss. Juice has an active social media presence promoting "Come to the Sip". Juice makes appearances on the sidelines of football games and other events.
Billy Ray Brown
Owner of Brown's Family Dairy and Butcher Store and son of acclaimed author Larry Brown. Billy Ray and his wife Paula opened the dairy in 2008.  The butcher shop opened to fill a need during the pandemic beef shortages in 2020. The store is located on Hwy 334.
Vishwesh Bhatt
James Beard award winning executive chef of Snackbar blends southern food with spices from his native India. He released a book in 2022 "I Am From Here: Stories and Recipes from a Southern Chef."
James Meredith 
James Meredith 1962, the first African-American student admitted to the racially segregated University of Mississippi after the intervention of the federal government.